Most successful biotech companies engage in biotech consultancy before and even after launching. The process is designed to help them start on the front foot and maintain their momentum for as long as possible. 
However, to achieve this, you need the services of a biotech consultant. They are expertly trained in advising biotech companies on, among other things, how to market their solutions.
Their inferences are often based on in-depth scientific and technical analysis, research, and experience. Biotech consultancy remains a promising field in biotechnology, but it has its demands.
This guide will do justice and provide additional information on the educational requirements and salary expectations.
What is Biotech Consultancy?
Biotech consultancy is an aspect of biotechnology that focuses on advising the founders or managers of a biotech company on the best way to oversee operations and support improvements regarding product efficacy.
Experts in the field are known as biotechnology consultants. Essentially, their job is to review the mode of operation of a company and determine which area requires improvements. 
What Does a Biotechnology Consultant Do?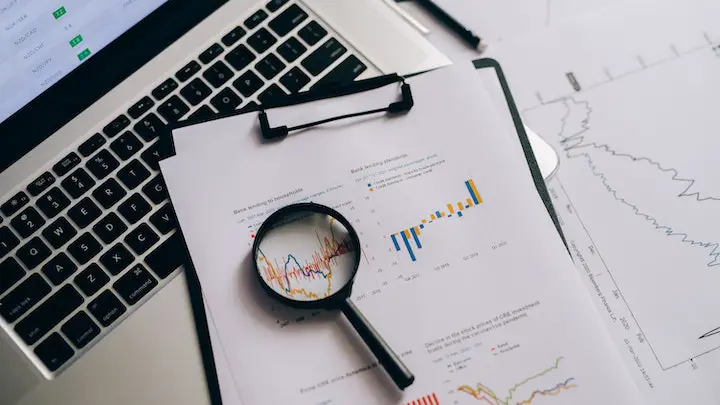 For context, the primary responsibilities of a biotechnology consultant include the following:
Assessing financial data, budgets, and available resources to identify the most appropriate way to secure funding from investors.
Collaborating with external consultants and in-house executives on how to develop and implement improvement plans.
Reviewing and ensuring compliance with regulatory standards in every department.
Suggesting improvements based on consumer analysis. 
In some cases, they also assist managers in making decisions regarding production schedules, resources, recruitment, and resources.
How to Become a Biotechnology Consultant 
Becoming a biotechnology consultant requires education, certification, and training. This pathway will give you the essential skills to excel in the field.
Let's take a look at what to expect for each category:
Education 
You need a minimum of a bachelor's degree to become a biotechnology consultant. This can be from business analysis, data science, computer science, finance, business administration, or life sciences majors.
With a degree in any of these majors, you can easily apply for entry-level biotech roles and gain industry experience in any field that interests you.
With a master's degree, you can easily skip entry roles. This is because the degree focuses primarily on specializations. 
Certification
Regarding certification, different rules apply to different countries. Nevertheless, you need at least a business license in consultation to prove you are a professional.
Other certifications you choose to get will depend on your state's requirements and the field of biotechnology in which you wish to specialize. 
Training
Your training as a biotechnology consultant will expose you to industry knowledge regarding biomedical engineering, ethics affecting life sciences, pharmaceutical research, drug regulations, and regulatory bodies.
These experiences are possible through education and on-the-job training. They will position you to advance your career or specialization. 
Essential skills 
If you wish to be a successful biotechnology consultant, there are essential skills you must harness during your education and training period. They include:
1. Knowledge of the industry 
This includes understanding a particular biotechnology field's technology, applications, and practices. 
2. Technical skills
The technical skills you need include computer proficiency, software applications, financial concepts, and mathematical techniques.
3. Analytical skills 
You must also be able to think critically, evaluate, and execute research to reach effective and efficient conclusions for your clients.
4. Strategic planning 
Some conclusions or advice need to be implemented in stages. As a biotechnology consultant, you must develop an effective pathway and monitor the progress of each stage.
5. Communication and interpersonal skills 
Excellent communication skills allow you to simplify complex processes or data and present information to managers or other executives of a biotech company. 
Combining it with great interpersonal skills, you should become formidable at seeing out even the most difficult negotiations involving other professionals.
How Much Do Biotech Consultants Earn?
How much a biotech consultant earns will depend on where he or she works, years of experience, and location. Averagely, they earn about $121,240.
The good thing is that your starting salary will always be subject to an increase as you move up the ladder in your career.
FAQs 
Can consultants work from home?
Yes, a biotech consultant can work from home. These professionals can work from anywhere as long as they have an internet connection and are comfortable.
How do consultants get paid?
Consultants get paid after completing a task within the agreed turnaround. They estimate their pay based on their hourly rate.
Why do people choose consultancy?
Most students opt for consultancy roles because of the diversity it offers.
As a consultant, you will work on different projects with professionals, colleagues, and across other countries. 
In a Nutshell 
Most businesses have their go-to advisor. For biotech companies, a biotech consultant plays that role. In other words, they must make effective corrections when there is a decline.
Also, when things go smoothly, biotech consultants do not relent. They keep working on models to improve existing results. Subscribing to this type of service is the entirety of biotech consultancy.
I hope you found this guide helpful. Biotech consultancy is just one of the steps you need to take if you wish to start a biotech company. See my guide on how to start a successful biotech company for the remaining steps you will need. 
Thank you for reading.