The role of an electrical technician usually involves testing, assembling, and maintaining electrical devices or appliances. In other words, most jobs in this field may appear as technicians, maintenance, or service technicians.
To be successful in any of these roles, you must be able to interpret electrical blueprints, schematics, or diagrams. You also need strong soft skills like communication, experience with hand tools, troubleshooting, and recommending appropriate solutions when needed.
In this guide, I will expose you to the types of jobs or roles you can pursue as an electrical technician and the subfields under them.
You will also learn about the requirements, responsibilities, and average salary of such jobs.
What is an Electrical Technician?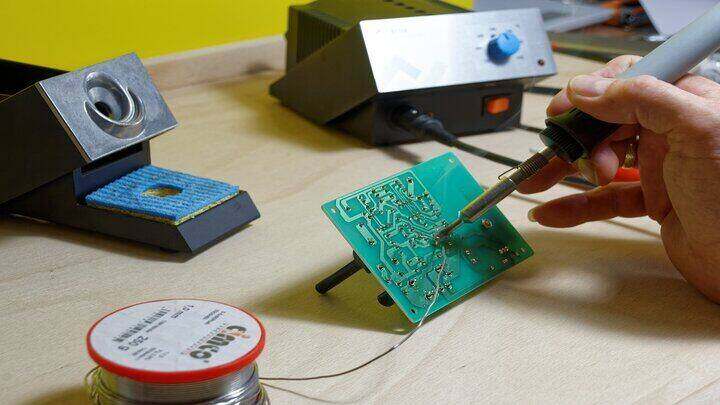 An electrical technician is a professional responsible for assembling electrical systems, conducting repairs, executing maintenance, and recommending new designs or processes for electrical equipment. 
You need a high school degree or GED to become an electrical technician. These certificates are a safe background for entry-level electrical technician jobs. However, if you want to be suitable for most jobs, a bachelor's degree in any electrical field should be your target.
With years of experience, you can advance your career by earning a Master's degree. This gives you an edge in advanced and highly professional roles.
Types of Electrical Technician Jobs
There are different types of electrical technician jobs. They include:
1. Technician
A technician is a general title that accompanies most electrical entry-level jobs. It may also stand alone. When it stands alone, it may mean the job is for some who can troubleshoot, fix an electrical problem, or install a new electrical system. 
Occasionally, you may be needed to look after hand tools or give them to your superior upon request. Whatever it is, it must be completed within 40 hours per week.
You will also need at least a high school diploma to land a technician role in most companies. An associate's or bachelor's degree amplifies your chances.
Average salary: about $38,045
Educational requirement: Associate Degree/Bachelor's Degree
2. Maintenance Technician
From the name, it is easy to deduce the primary role of a maintenance technician. They are skilled in repairing electrical devices like air conditioners. A good example of a maintenance technician is an HVAC technician.
To be suitable for this role, you need a high school diploma, an associate degree, or a bachelor's degree. The higher your educational background, the better your chances of landing a senior-level role in the maintenance field.
In terms of work hours, nothing is fixed for maintenance technicians. They can be called upon during emergencies which can affect regular schedules. 
Average salary: about $43,293
Educational requirement: High School Diploma/Bachelor's Degree
3. Service Technician
Service technicians mostly inspect and readjust cars for a living. These are the electrical professionals that come home with partly greasy hands. Most of their activities occur in a ventilated garage.
To be a service technician, it is best to have an associate's or bachelor's degree. This amplifies your knowledge about how car computers and their electrical components relate.
In addition, you should also be able to change a tire, or oil in different sections of a car, and know why the check engine light is on.
Average Salary: $40,379
Degree: Associate Degree/Bachelor's Degree
FAQs
What is the job scope of an electrical technician?
The job scope of an electrical technician revolves around repairs, installations, troubleshooting, and replacements using appropriate hand tools and devices.
They can also lead, guide and train aspiring technicians on various procedures and techniques of electrical setups.
What electrical job pays the most?
The electrical superintendent is up there with some of the highest-paid electrical technician jobs.
You can earn up to $88,500 annually installing electrical systems and supervising procedures.
Is a technician the same as an engineer?
Technicians are trained to get hands-on with solutions or processes designed by engineers.
In other words, engineers identify problems and provide solutions while technicians carry out the repairs.
Conclusion
To land roles as an electrical technician, your expertise must include wiring, troubleshooting, maintenance, grounding, and bonding, to name a few. 
These core competencies, combined with an array of soft skills like excellent interpersonal and supervisory skills, will help you successfully practice in various electrical technician fields.
You can also work almost anywhere because every industry relies on electrical systems. You can choose to be a residential wireman or work for different commercial companies.
I hope you found this article helpful. Visit biotrux for more job-related guides.
Thank you for reading.